Professional Hot Water Heater Services Near 98001
Keep Your Home Warm With The Leading Hot Water Heater Contractors In 98001 - Drain Away Plumbing!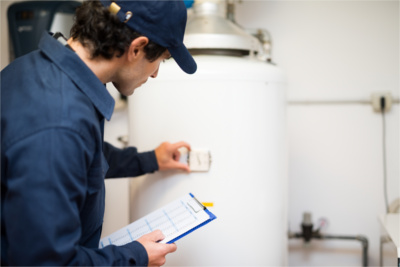 Having a home with hot water is not only important for your family's health Not only is hot water essential for cooking, bathing, and a wide range of other daily activities, but it also helps you stay warm during King County's cold winters. Drain Away Plumbing offers families throughout the Auburn area quality hot water heaters for their homes. Between our team's ongoing training, our extensive knowledge of local building codes, and our vast selection of hot water heater products, we guarantee you a steady supply of hot water throughout the year.
An investment in water heater repairs, upgrades, and maintenance will more than pay for itself in the long run through lower bills and improved efficiency. For more information, contact Drain Away Plumbing today at (253) 941-7920.
---
The Benefits of Working with Us For Your Hot Water Heater
Drain Away Plumbing understands the importance of expertise, which is why we make sure every member of our team participates in ongoing training throughout their career. As a result, we are always up to date on new water heater technologies, building codes, wiring standards, and other factors that affect the quality and efficiency of your water heater.
Besides formal training, our team has had the opportunity to learn from experience. Having served the Auburn area since 2000, we've had clients living in a wide variety of different homes, each with unique energy and plumbing needs. As a result, we know how to perform our services effectively on virtually any type of building. However old, new, or unique your house may be, we will know how to install or repair your water heater.
Hot Water Heater Services throughout 98001
As a plumbing service with more than 17 years of experience in the Auburn area, Drain Away Plumbing has dealt with virtually every issue hot water heaters can have. We offer:
Hot Water Heater Replacement - Whether your heater is too badly damaged for repairs or you simply want to replace it with a more advanced unit, our team is happy to dispose of the original one and install another in its place.
Repair Services - If your water isn't heating up as quickly or your electric or gas bills are higher than usual, your heater may not be working at full capacity. Our team will inspect your heater, get to the root of the problem, and resolve it as completely as possible, ensuring that similar problems do not arise in the future.
In performing these water heater services, the Drain Away team pays close attention to local building regulations. Our goal is to provide you with easy access to hot water while keeping your house up to code.
---
Contact us to learn more, or claim your FREE estimate on all your Hot Water Heater needs!