Normandy Park WA 's Leading Choice For Drain Cleaning
Drain Away Plumbing Is Your Best Choice For Drain Cleaning In Your Area!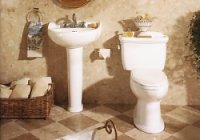 Your drains are the closest link between you and your plumbing system - whether they're in the sink, the floor, toilet or bathroom. A problem with your drain may be a sign of more extensive plumbing damage, and even if it isn't, fixing the drain quickly is key to preventing more extensive problems. Drain Away Plumbing offers comprehensive drain cleaning for homeowners throughout Auburn.
Drain Away Plumbing spares no expense to keep your drain in mint condition. We provide:
In-Depth Inspections - The first step to solving a problem is to figure out what's causing it. We use camera line inspection to assess most drain issues. The resulting video will give us a clear idea of what is wrong with your drain.
Diligent Drain Cleaning - Once we have identified the cause of the problem, we develop a solution suited to the specific needs of your house and plumbing system. Whether your issue is due to outdated equipment, grease, debris, or alignment problems, we will come up with a quick, effective solution.
Enduring Enhancements - In addition to fixing the problems with your current drain, we can also upgrade the drain to prevent future issues. We also offer common sense tips to reduce the chance that your drain will have problems going forward.
A broken or clogged drain is often the first sign of more comprehensive problems with your plumbing system. Depending on the symptoms, the issue may extend all the way to the sewer line. We rely on your input to determine the source and severity of what is ailing your drain. We advise you to notice how the different drains throughout your house interact with each other.
---
Quality, Certified Drain Cleaning Plumbers 24/7 Serving Normandy Park WA
Drain problems often start small, and with the aid of Drain Away Plumbing, they will stay small. For more information about drain cleaning and plumbing services in Auburn, WA, visit our website or call (253) 941-7920 today.
We know the correct tools and equipment MUST be used. The type of problem and where it's located dictates the correct procedure and equipment. A complete and thorough "diagnosing" must be performed to accurately choose the best solution. The problem will recur if this is not completed properly. The plumber must KNOW HOW! It's disappointing to say, but less than 20% of the plumbers in business today don't have any ongoing training or advanced certification.
---
Whole House Re-Piping Guarantee

We guarantee that your whole house re-piping project will be completed on or before the date we have promised. We guarantee our workmanshop for a period of 20 years. If your pipes fail at any time during that period (excluding acts of God, riot or war), we will repair the failure free of charge. We guarantee that all materials used are as specified and up to the code in your area. And we guarantee to protect the condition of your home.
If you are not 100% satisfied with the Drain Cleaning Auburn WA service we have provided, we will refund all of your money. If our plumbers smoke or swear in your home; are not drug-free; do not wear shoe covers or leave your home without cleaning up, you do not pay for the Drain Cleaning service. If a repair fails in the first year, we will repair it again absolutely free.
---
When you need drain cleaning for your home, contact us to see how we can help! Drain Away Plumbing specializes in providing Normandy Park WA homeowners with professional drain cleaning services for all types of drains. Contact us for a FREE estimate and get your drains cleaned today!