About Drain Away Plumbing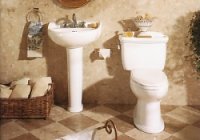 We know the correct tools and equipment MUST be used. The type of problem and where it's located dictates the correct procedure and equipment. A complete and thorough "diagnosing" must be performed to accurately choose the best solution. The problem will reoccur if this is not completed properly.
The plumber must KNOW HOW
! It's disappointing to say, but less than 20% of the plumbers in business today don't have any ongoing training or advanced certification.
All Plumbers are Not the Same
We use only state-of-the-art equipment to bring about unmatched results.
We show up on time and treat your home like a celebrity.
We don't cost more than other plumbers, we simply tell you the whole story up front.
Frequently Asked Questions:
Q. How many years have you been in business?
A. We've been in business since 2000.
Q. What do you specialize in?
A. We specialize in:
Plumbing Repairs
Home Water Leaks
Water Line Replacement
Q. Do you target more residential projects or commercial projects?
A. We mainly deal with residential projects.
Q. How quickly does your team respond to a call?
A. Our goal is to service the customer the same day. We will give you a scheduled time so you don't have to waste time waiting all day for a plumber to show up.
Q. How do I contact you?
A. Fill out the form to your right or call us at
(253) 941-7920
- our 24 hour staff will be glad to help you.